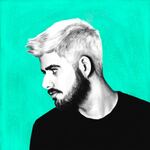 By Farid Asadi
The Power of Regret by Daniel Pink is a testament to the human experience, revealing that our backward glances and "what ifs" are not just moments of sorrow, but powerful catalysts for change and growth. Instead of urging readers to dismiss or overcome regret, Pink champions its transformative potential, suggesting that our biggest setbacks might just be our most profound stepping stones.
Pink's exploration delves deep into the human psyche, blending personal anecdotes with rigorous research, all presented with his trademark eloquence. He proposes that regret, often perceived as a negative emotion, can be harnessed for positive change, personal growth, and future decision-making. While the premise is undeniably captivating, there are moments where the narrative tends to lean heavily on anecdotal evidence. Yet, this personal touch might resonate with readers seeking relatable stories to anchor the book's central thesis.
In the landscape of self-improvement and psychology literature, 'The Power of Regret' stands out as a unique perspective on a universal emotion. After immersing myself in its pages, I'm inclined to award it a 4.7 out of 5. Pink's insights challenge us to reframe our regrets and use them as a compass for a more intentional future.